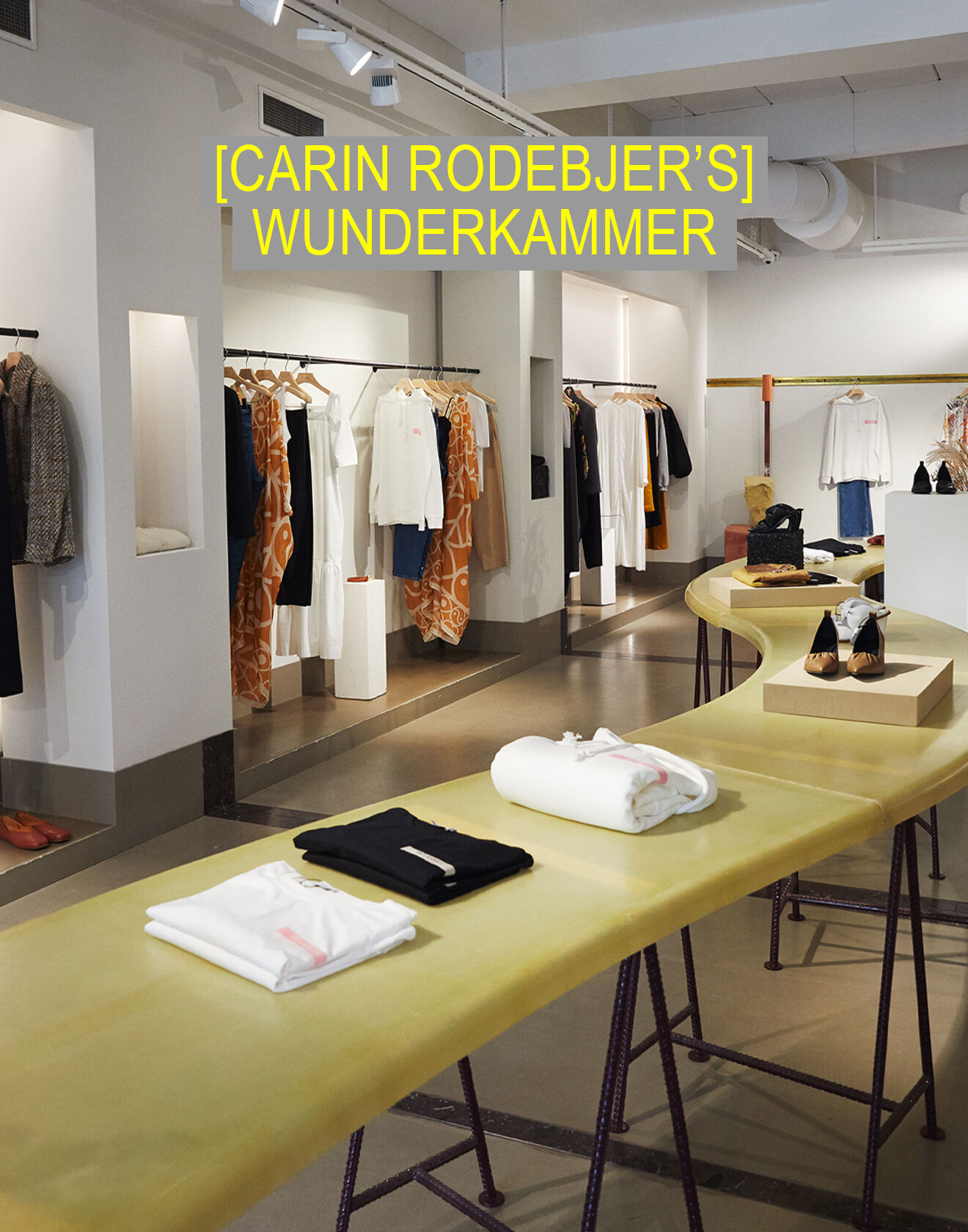 The Rodebjer Fall Winter 2021 collection stems from the idea of a wunderkammer - a cabinet of curiosities. A phenomena from the beginning of the last century when people selected their most precious objects in a cabinet or a room. 'Wunderkammer' is also a symbol, reminding us about the care and thought that goes in to each garment and each piece, and the importance of function, beauty and longevity.


This is the first part of the Wunderkammer series, precious items designed and curated by Carin Rodebjer, to wear this fall and for the seasons to come.
"In challenging times you hold on to what is dearest. This season we focused on a selective wardrobe with unique pieces that are all truly loved items"
— Carin
"These selected items are made for dressing up as well as for moments at home. I have learnt that every moment in life is an opportunity to seize. I like the idea of designing for everyday life as well as for the most important occasions."
— Carin


#womeninrodebjer is our virtual home to all the voices that inspire us and that would like to share their story, any story, with us. Thank you Carin for telling us your story!