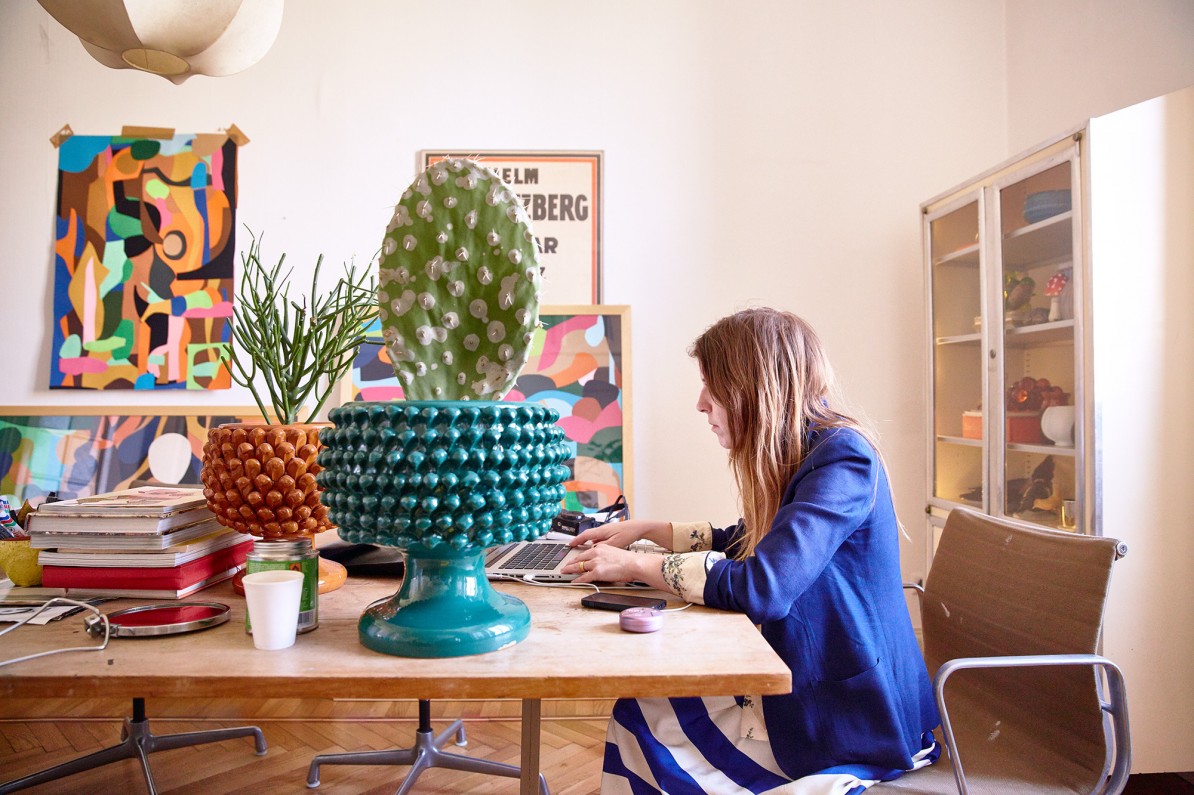 A collaboration with artist & illustrator Liselotte Watkins
"When Liselotte Watkins showed me her new work of paper cut outs, I was once again immediately captivated by Liselotte's unique eye for refined yet unpretentious aesthetics. I immediately wanted to translate the paper cut outs into statement prints for the SS16 collection. I love how the cut out shapes are strong and soft at the same time and, how they echo the techniques and aesthetic tradition of Matisse, Sonia Delaunay and Carla Accardi. I also love how the bold yet tactile shapes, printed on a delicate sand-washed silk fabric, drapes and falls on the body."
Carin Rodebjer, Creative Director
Staying true to the roots of Rodebjer, Carin Rodebjer invited longtime Rodebjer collaborator, artist and illustrator Liselotte Watkins to make an exclusive collage print for the Rodebjer SS16 collection. Carin Rodebjer was also inspired by Liselotte Watkins and Watkins' refined yet unpretentious world of aesthetics. The result of the collaboration – a striking, abstract color block print made from paper cut outs transferred to a luxe washed silk – is a key component in the Rodebjer SS16 collection.
Liselotte Watkins lives and works in Milan and Rome. Watkins has regularly been working for Vogue, ELLE, La Republica and L'Official Italia for the last decades. Her illustrations have also been used by Miuccia Prada for the Miu Miu's SS08 collection.
The original collage print uses a cut out technique, where Watkins uses papers of rich and intense pigments that she cuts and layers to create richly patterned, modernistic collages. The technique is partly inspired by the iconic Cut Outs by Matisse and also the works of iconic artists Sonia Delaunay, Carla Accardi and Wilhelm Wik.