Eshe knitted shirt
Details
https://www.rodebjer.com/ca/shop/shop-by-category/tops-and-blouses/eshe-knitted-shirt/23300928053.html
23300928053
Rodebjer
USD 325 USD 130
Free shipping. Customs fee may apply.
Standard delivery time is 3-5 business days.
Eshe is a fitted, knitted shirt made in hip length and knuckles sleeve length. This shirt is designed with a squared neck shape and trumpet sleeves for an interesting look. Sleeves and bottom hems are made in a plain knit for a more flattering shape. Eshe is made in a rich and extra fine RWS Merino rib. Style this shirt together with all you wardrobe favorites, easy to style and easy to love. Comes in the colors Techno green and Navy.
Fits true to size: Choose your normal size
Color: Techno green
Measurements in size in S: Chest 70 cm, waist 84 cm, bottom 100 cm. Total length from shoulder to the bottom hem is 52 cm
The model is 180 cm tall and wears size S
Additional Information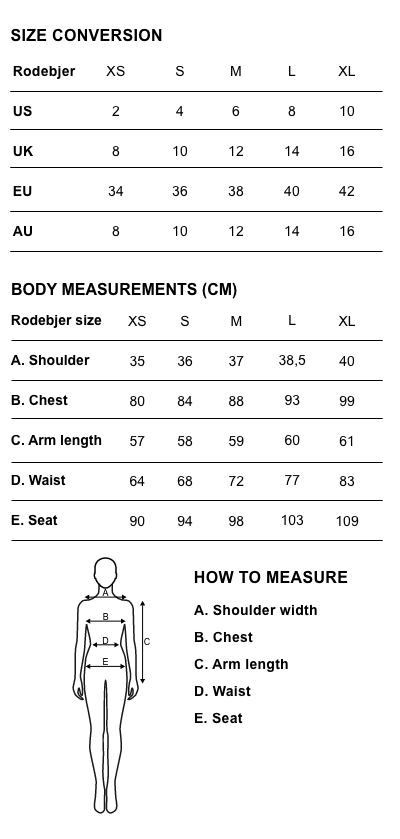 Promotions